This is Trakeena's staff in Power Rangers: Lost Galaxy.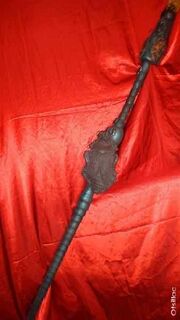 She once carried a staff with a cockroach emblems on the side of it, but lost it in the desert on
Onyx
. However, after her father's death she gained another staff with an amberized spider within the scepter that could also be transformed into a sword in which she used for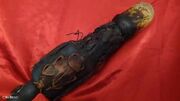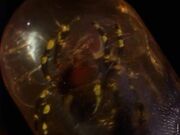 hand-to-hand combat.
Non-Fiction Use
Edit
Ad blocker interference detected!
Wikia is a free-to-use site that makes money from advertising. We have a modified experience for viewers using ad blockers

Wikia is not accessible if you've made further modifications. Remove the custom ad blocker rule(s) and the page will load as expected.